Welcome
Error: image is invalid or non-existent
Kitchen no Ohime-sama database that anyone can edit!
320 edits to 11 articles since it was made! You can help us by contributing!
This wiki contains a lot of spoilers relating to Kitchen no Ohime-sama. Read at your own risk!

Please see below for important pages.
---
---
About Us
·
Community Portal
·
Recent Changes
·
Policy
·
Images
·
Templates
·
Wanted Pages
·
Help
Featured Manga Chapter
Chapter 1: Najika and Flan Again... Spoiler alert! Read At your own risk!


Najika and Flan (七虹香とフラン) is the first chapter of Kitchen no Ohime-sama.
Featured Article
Kazami Najika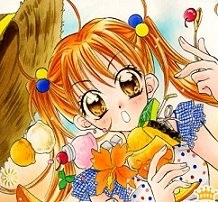 Kazami Najika (風見 七虹香) is an orphan from Hokkaidō who lost both her parents in an accident at a very young age. Najika has been searching for her "Flan Prince", eventually transferring to Seika Academy when she discovers that the spoon is unique to that school. She initially has a crush on Sora, who claims to be her "Flan Prince" not knowing that Daichi had fallen in love with her. In the moments before Sora's death, Sora confesses that he lied about being her prince, and it is later revealed that he did so to try to keep Daichi from remembering their mother's death. In shock about Sora's death she loses her sense of taste and loses her place in Seika Academy, but soon thanks to Daichi she is regained her place in Seika Academy with certain conditions from the director. (Daichi's father.) Najika soon gets her sense of taste back. With Daichi supporting her from the sidelines she startes to fall in love with Daichi. It is later revealed that Daichi is her true "Flan Prince". When Najika discovers this, she fulfilled her promise to Daichi that she made six years ago.
Picture of the Month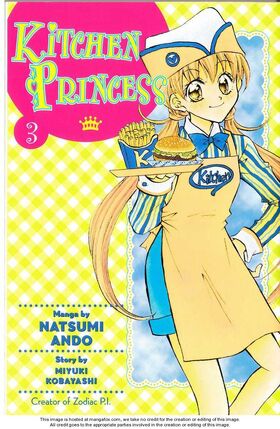 WikiaAnime Twitter Feed

Characters
Main Page Poll
Who is your favorite male lead?